Looker helps Deliveroo to gain deeper insights into its business
09 February 2018
Deliveroo has selected Looker to analyse its data and manage its extensive international network to better serve partners and customers.
It's claimed that the meal delivery company will now have a complete view of all marketing, sales, logistics, delivery and online data from its regional and international operations.
Deliveroo has a distributed network of partners and customers that includes more than 30,000 restaurants and 30,000 riders across 200 cities and towns in 12 countries.
Find out more
---
Premier Foods brings IT service management back in-house
09 February 2018
One of the UK's biggest food companies has brought its IT service management (ITSM) function back in-house.
Premier Foods' brands include well-known names such as Bird's, Cadbury, Mr. Kipling, Sharwood's, amongst others.
The company hopes to improve the delivery of IT services across the 15 sites it runs, and has completed the first phase of its in-house service centre implementation using Freshservice, a cloud-based management platform from Freshworks.
Find out more
---
ThousandEyes and Juniper Networks team up to visualise hybrid WAN
09 February 2018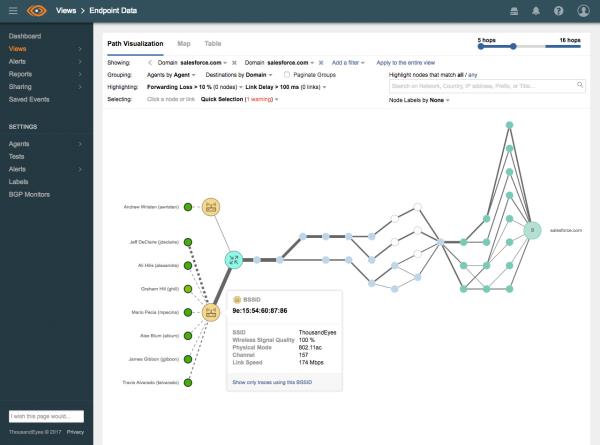 ThousandEyes is working with Juniper Networks to provide visibility for network teams into the delivery of internally hosted and SaaS applications that traverse WANs and the internet.
Using Juniper's cloud CPE, the network intelligence specialist says it will provide insights into performance and application delivery across the changing hybrid WAN of service providers and enterprises. 
Find out more