The art of the Internet of Things
10 April 2017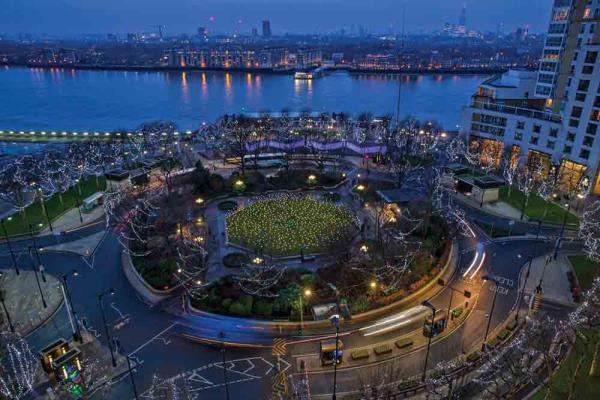 Xirrus provided the wireless hardware and software infrastructure for a recent and innovative art installation in London.
Created by digital art group Squidsoup, Bloom was initially launched at Kew Gardens as part of its Winter Trail and Christmas events. It then transferred to Canary Wharf and is now expected to make its international debut in Mexico City this summer.
Bloom comprises around one thousand individual Wi-Fi-enabled IoT light bulbs that sway in the wind and spread a gentle glow each evening.
Find out more
---
Powerhouse deploys IIoT to monitor, manage and control electricity
01 July 2017
Northern Ireland-based electricity aggregator Powerhouse Generation will use industrial IoT technology to remotely manage and control its clients' power assets.
Powerhouse aims to help large energy consumers in Ireland earn revenue by temporarily reducing or delaying their electricity demand on the grid. It is said to be the first demand-side electricity aggregator to work across both sides of the Irish border.
Find out more
---
Comms365 and Everynet partner to enhance IoT capabilities
10 April 2017
Managed solutions provider Comms365 will integrate Everynet's network platform into its own infrastructure and offer LoRaWAN-based services in conjunction with its M2M and 4G offerings.
London-based Everynet has a portfolio of products and solutions which are said to include advanced capabilities for firmware over-the-air updates and precision geo-location.
It builds, manages and supplies WANs that use the LoRaWAN system – the long range, low power wireless platform used for connectivity in the Internet of Things.
According to Comms365, "one size does not fit all within the IoT market".
Find out more