ThousandEyes and Juniper Networks team up to visualise hybrid WAN
09 February 2018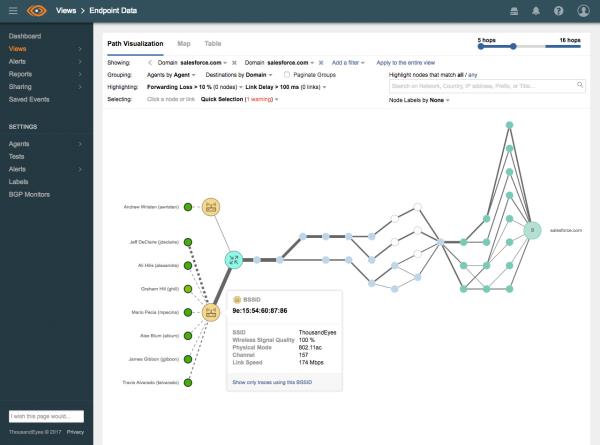 ThousandEyes is working with Juniper Networks to provide visibility for network teams into the delivery of internally hosted and SaaS applications that traverse WANs and the internet.
Using Juniper's cloud CPE, the network intelligence specialist says it will provide insights into performance and application delivery across the changing hybrid WAN of service providers and enterprises. 
Find out more
---
Outsourcing in Europe sees uplift
09 February 2018
The EMEA sourcing market rebounded in the final quarter of 2017, with double-digit growth in both traditional and as-a-service contracting values over the previous quarter, according to Information Services Group (ISG).
The technology research and advisory firm compiles a regular index measuring commercial outsourcing contracts with annual contract value (ACV) of €4m.
Its index for Q4 2017 reveals the EMEA market, which fell sharply in Q3 after starting the year strongly, was up 27 per cent sequentially.
Find out more
---
Dynamic certificates aim to make cloud services more secure
09 February 2018
Researchers have come up with a new way of allowing cloud service providers to be checked and certified reliably.
While quality certification issued by accredited bodies already exists to guarantee data security, the researchers say these certificates are often awarded following a one-off examination and provided for just one to three years.
"Certificates lose their relevance to the current situation much quicker than in one to three years and therefore also their security," says Professor Helmut Krcmar from the Technical University of Munich (TUM).
Find out more
Computacenter switches Liberty to private cloud
09 February 2018
Computacenter has migrated Liberty Global's operations onto a new private cloud environment using VMware.
Claimed to be the world's largest international cable company, Liberty Global offers quad play services across 12 European countries and a portfolio of brands including Virgin Media, Telenet and UPC.
Computacenter says the company needed to unite its operations to maximise agility but found that traditional data centre infrastructure no longer offered the flexibility it needed.
Find out more