Which way now for government networks?
19 December 2013
The Public Services Network was set up to create a single, standards-based network, and a more open and competitive ICT marketplace for the public sector. But some experts says it has yet to deliver on the promise. So where does it go from here? RAHIEL NASIR finds out.
The government launched the Public Services Network (PSN) frameworks in September 2011with the aim of reducing the cost of communication services across its departments, and enabling new, joined-up and shared public services for the benefit of citizens. Two national frameworks were established by the Government Procurement Service (GPS) for connectivity and additional services. By March 2012, PSN-compliant services and systems were already in use in local and central government, and resulted in confirmed savings of £64.2m in 20112012, according to the Cabinet Office.
Three months later, it announced that the government had reached a "major milestone" in its ICT strategy as it named the successful suppliers of IT services for the PSN. Twenty-nine firms were listed on the new framework (see PSN services suppliers – June 2012, right). At the time, PSN programme director Craig Eblett said: "A fair and open PSN marketplace is now in place, and there is strong demand from public sector organisations to access it."
The government's PSN Programme Directors Interim Update for August 2013 reported that 151 customers are currently PSN Compliant. Combined sales from the GPS' Managed Telecommunications Convergence and PSN frameworks in the current and last financial years now stand at £90.7m. Twenty-two suppliers have won work – Virgin Media Business (VMB) continues to hold the largest share of competed contracts with 61 per cent by value. It is followed by BT, Unify (formerly Siemens Enterprise Communications), and EE who each have around six per cent.
The update says central government's share of orders is currently around 32 per cent by value. This is expected to rise to about 80 per cent throughout the life of the frameworks. Local and regional government share by value is presently 29 per cent, while health organisations are 22 per cent.
2e2 UK – went in to administration in February 2013. Its data centre business is now managed by Daisy Group
Airwave Solutions
Azzurri Communications
BT
Cable & Wireless Worldwide – now part of Vodafone Group
Capita Business Services
Cassidian UK
CSC (Computer Sciences Corp)
Computacenter (UK)
Daisy Communications
Easynet Global Services
EE – formerly Everything Everywhere
Freedom Communications (UK)
Fujitsu
Global Crossing (Level 3)
Icom Holdings
KCom Group
Logicalis UK
NextiraOne UK
PageOne Communications
Phoenix IT Group
Unify – formerly Siemens Communications
Specialist Computer Centres
Telefónica UK
Telent Technology Services
Thales UK
Uniworld Communications
Virgin Media Business
Vodafone
Other PSN compliant service providers listed by the Cabinet Office in November 2013 include: Alliantist; Atos; CGI IT UK; London PSN (London Grid for Learning Trust); MDNX; Skyscape; and Updata.
Source: The Cabinet Office
Time to switch gear
Some suppliers believe the PSN has not been as successful as it should have been. "There are two PSN Frameworks for Connectivity (LAN/WAN) and Services (10 lots covering a broad range of services)," says Jason Hall, BT's director of PSN. "The customers making use of the frameworks are reporting significant savings, particularly where they have taken the opportunity to consolidate several separate networks into a single network. But it's fair to say that the volume of business transacted through the frameworks has been lower than anticipated to date."

Perhaps that is to be expected – after all, local and central government departments are big tankers to turn around when it comes to changing course. But on top of that, Unify believes the PSN has now reached a crossroads. CTO Michael Bowyer says: "The question for the PSN is whether it continues with the legacy procurement processes currently in place – which replace existing IT products or services – or does it innovate, unlocking the latent potential that it holds for the wider public sector?"
Bowyer points out that the PSN's ultimate goal is to connect public sector organisations across the country, enabling seamless sharing of resources, encouraging collaborative working, interoperability, and use of mobile and wireless infrastructure. But he says this potential cannot be realised unless compliance, identity and access management come top of the agenda.
He also says that too few vendors are putting products, services and networks through the requisite compliance requirements.As a result, only a limited number of PSN contracts have a proper, accredited Government Communication Network (GCN) gateway connection and/or the ability to be used or accessed by other public sector organisations. Bowyer warns that if public sector organisations strike out on their own, the "very foundations" of the PSN will be compromised, and financial and operational goals will be lost.
"If public sector bodies do not adopt new procurement methods, dealing only with fully compliant suppliers and services, the public sector is in danger of creating islands of connectivity and will lose the ability to aggregate demand of PSN services."
Building the network
Clearly there are hurdles that need to be overcome moving forward. But what about today? The PSN is no ordinary network, so what unique challenges does it present to suppliers of services and infrastructure?
Kcom was awarded places on both frameworks and has worked with a large number of public sector organisations that have benefited from savings of between 20 and 40 per cent – "a clear sign they've been successful," according to Afshin Attari, Kcom's director of public sector and PSN.
The company's pioneering deployments include PSN compliant managed WAN infrastructure and services in Dorset and Staffordshire, and the implementation of the East Midlands PSN (emPSN). Attari says this new shared network has evolved from the regional school network and now serves corporate public sector bodies across the East Midlands. "In Lincolnshire, one of the counties where Kcom has implemented the emPSN, the county, district and borough councils have enjoyed a consolidated saving of over £2 million per year on their spend on connectivity services directly as a result of the emPSN," he says.
"We're now working with the Cabinet Office to allow all connected councils to access Government Secure Intranet (GSI) services across the regional PSN infrastructure, which is connected to the national PSN Infrastructure (the central interconnect which is referred to as the 'Government Conveyance Network') through which the GSI services can be consumed."
According to Attari, the challenge has been to make sure organisations that have the potential to join existing regional PSNs can share the infrastructure that already exists, rather than use the PSN frameworks to procure their own individual solutions. "Merely buying from the PSN Frameworks does not (necessarily) represent PSN compliance," says Attari. "Services offered must achieve PSN compliance and the requirements and process for this are set out in documents such as the PSN Code of Compliance templates."
He adds that the technical requirements for the PSN, particularly connectivity services, are set out in publicly available documents such as the PSN Operating Model and the PSN Technical Domain Description. "The key challenge is to make sure the services offered meet both these specifications and the needs of the procuring organisation."
Virgin Media Business agrees that gaining compliance is crucial and that leaving this late can lead to a bottleneck in the process, both for customers and supplier. This can ultimately delay delivery and adoption of the services which PSN is enabling.
VMB was the first service provider to connect a customer to the PSN, according to the firm's business development manager Richard Barnes. Through Project Pathway, he explains that VMB connected Hampshire County Council to the PSN so that it could share digital services with Kent County Council via provider Level 3. "Crucially, we were the first provider to achieve government approved security standards and still hold this qualification to date, ensuring that sensitive data is safely transferred at the highest security levels.
"We were also the first provider to enable customers to connect to GSI services through the PSN, which we did for LondonPSN. We're currently working with London, Cambridge, Hampshire and many other customers to connect their networks to the GSI services through the PSN." In addition, Barnes says VMB recently linked a range of public sector organisations across Yorkshire and Humberside as part of a network delivered through the PSN connectivity framework. Up to 52 public service providers are now said to have the opportunity to access a range of innovative PSN compliant solutions through this one framework.
The Driving Standards Agency (DSA) will use MDNX's PSN-compliant WAN service between its data centre and 315 test centres spread throughout the country.
Headquartered in Nottingham, the DSA conducts over two million driving tests per year. The agency needed to procure a replacement service for its existing legacy infrastructure, which had been declared 'end of life', whilst ensuring that the replacement network was PSN compliant.
Working with very short timescales for transition to the new network, the DSA had to ensure the solution would meet its deadline, but without risking continuity of service. The tender process was carried out through the PSN framework, enabling the DSA to identify a suitable supplier without a lengthy tendering process.
Under a three-year deal, Bracknellbased MDNX – which claims to be the UK's largest independent network integrator – will deliver an IL2 integrated WAN with an IL3 gateway to the DSA's data centre. MDNX says the new WAN will allow the DSA to move or add sites throughout the contract when needed.
The firm adds that its network will provide faster connections to the DSA's driving test centres. This will improve the usability and availability of online services to staff at the centres who will be able to log on faster and improve the speed to access the shared folders on the network. The agency will also benefit from an enhanced access to network monitoring tools with this new solution.
Avoiding the pitfalls
According to Attari, the biggest mistake you could make when working in the PSN environment is failing to understand the complexity of offering services to public sector users. He says that it is critical to ensure separation between different user organisations on a multi-tenanted network.
"If different users are handling information at different levels of security (which is often the case in a police environment), an additional level of complexity and additional compliance requirements are introduced.
Similarly, services offered must be constructed so they can achieve compliance and be used in a multi-tenanted environment." 
Logicalis echoes this. According to its UK managed services director Tim Wadey security is a top concern for government as it is with any organisation. "But of course, securing a police force in Wales is completely different to securing a multifunctional council incorporating all manner of services like healthcare, emergency services, highways, housing, and so forth. This is an issue that could stifle the full potential of the PSN Framework if not addressed."
Wadey adds that one of the issues with shared services initiatives like the PSN Framework is they encourage standardisation. "Customers don't want homogenised solutions from their technology providers. Each branch and locality of the public sector is using technologies in different ways; this needs to be considered to avoid a situation where individual customers aren't able to drive out the real value they need."
Because Logicalis sits on both the Connectivity Framework and eight out of the ten lots on the Services Framework, Wadey claims it can supply a complete portfolio of services as well as connectivity. "As an integrator we're not restricted to one particular type of technology, which gives us a broad scope of expertise. We can approach each customer consultatively and tailor the solution to suit them, which in turn allows the customer to benefit fully in terms of business value, cost, and expertise." 
Like Logicalis, BT says it's important to be able to manage interconnection across many customers and suppliers, making sure the end-to-end service management works, and ensuring appropriate levels of security for different parts of the network.
Hall describes the PSN as a 'network of networks' – effectively, a standards based linking together of 'corporate' WANs in local authorities, police, health, central government and other organisations involved in public service delivery. "And of course, you have to ensure the maximum benefits can be gained from inter-working through improved collaboration, shared services and more joined-up and efficient public service delivery," he adds.
As an example, Hall cites the Unicorn partnership which serves a range of public sector organisations in Berkshire and Surrey. "Here, we're consolidating 40 networks into one, delivering a wide range of services to transform the way they operate and connecting the aggregated network into the PSN."
Hall reckons BT offers the widest range of PSN certified services, including WAN connectivity and a more secure IL3 overlay. He believes that to be fully exploited, the PSN needs to be managed as a change programme, not just a technical project.
"There are real cashable savings to be made from lower cost networks but the big savings will come through much better collaboration, resource sharing, process change and the reform of public services. Those services can now be redesigned around their users rather than the restrictions of the previously unconnected organisations delivering them."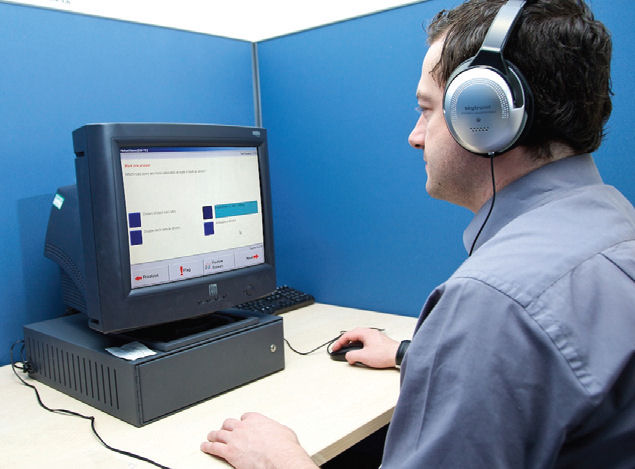 MDNX says its "pioneering" Carrier Integration Model integrates all major carriers in the UK via resilient links into its core integration network. It says this enables the design, build and management of solutions and services unrestricted by carrier network and product set limitations.
"The DSA have many locations, spread out over a wide geographical area, and this poses its own distinct challenges," says Isy Bizaoui, MDNX's public sector MD. "Our integration approach is a great fit for their requirement, as it enables us to design the best technology and most cost-effective solution for each driving test centre location."
He adds that MDNX's solution included the re-use of existing infrastructure where possible, and the use of lower power equipment to deliver further cost savings.
The future PSN: remedy or sticking plaster solution?
Several suppliers point out that the prospect of adoption by both health and police organisations will be the next important step for the PSN to take. But many also agree the platform now needs to move from 'programme' to 'business as usual' as VMB's Barnes says. "Now that CIOs are confident it works, they need to know how they can use it to transform their service in this time of austerity. So the future of PSN is that it moves away from being a technology solution, and towards changing the way public services are delivered for good."
BT agrees. Hall says the PSN is fast becoming the trusted environment within which public service providers can collaborate and share information or resources in ways that just weren't possible before. Through this, services can be reformed and processes transformed. "(The PSN) is redesigning the ways things are done around the service user, rather than the constraints of the previously unconnected organisations delivering those services.
"The PSN can do even more than cut network costs and deliver shared services. Shared knowledge, pushed to the right people at the right time, could help direct public services where and when they're most needed; anticipating rather than reacting, reducing waste, closing provision gaps and improving lives."
For Kcom, the consumption of services such as GSI over PSN connections will prove the point that PSN is a standardised route for the delivery of services. "(It) means that suppliers who can connect PSN compliant services to the GCN have network connections available that any connected public sector organisation can use. That's the future of PSN," says Attari.
Unify's Bowyer maintains that while the PSN is delivering savings, these have "barely scratched the surface" of what the network can deliver for the public sector. He says that the true productivity gains will be accelerated by PSN services – and not from mere implementation.
"To maximise the potential of PSN, the public sector must embrace innovation and demand that suppliers provide fully accredited services. We must ensure that organisations are operating within the same frameworks on a pan-governmental level. If we do not provide an even keel from which to operate, the PSN will stutter and the curing remedy that could have been administered will be no more effective than a plaster."